The beach is a quiet place east of the village and north of the lighthouse. It's a place where you spend time on your own.
It's not much of interrest there. On the north end, there's a place to gather
sand.
In the centre, there is a fishing spot, where you can walk out on a pier to fish in the sea.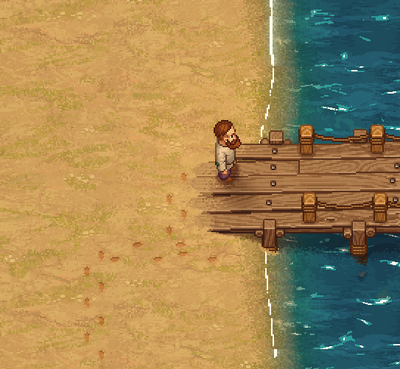 In the south, not really belonging to the beach, there's a broken sea bridge of unknown use. It's located directly at the end of the road that leads from the village eastwards. Perhaps it will be used in future extensions.