The Swamp
The Swamp is a large area west of the river which is broken up by a large number of winding paths and impassable water. In the center of the swamp lives the witch Clotho in her hut.
The area is reached by repairing the stone bridge west of the graveyard which allows you to cross the river.
The circuitous and winding path through the swamp can be greatly simplified by repairing the swamp bridge. Be aware that you can repair the bridge only from the left side. So take with you every material and energy required, as the trip there and back can be quite tedious.
The path that leads to the center of the swamp without having to trial and error to the center. Some of the iron nodes are also visible.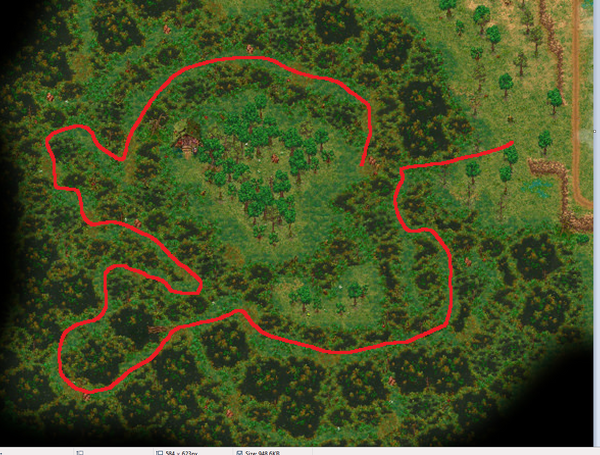 There is a fishing spot just southwest of Clotho's hut.
Clotho lives in the hut in the center of the swamp.
You'll find a lot of iron ore scattered around the landscape. Even dead ends mostly have a small deposit at the end.